Radiography Testing (RT) – AMSCO provides linatron radiography services, which can x-ray through 6 inches of steel. This form of non-destructive testing is very powerful and produces extremely clear results, allowing us to diagnose whether there is a problem inside your part, such as gas or shrink pockets. RT's non-destructive nature eliminates the need to make a sacrificial cut, causing you to lose the value of your product.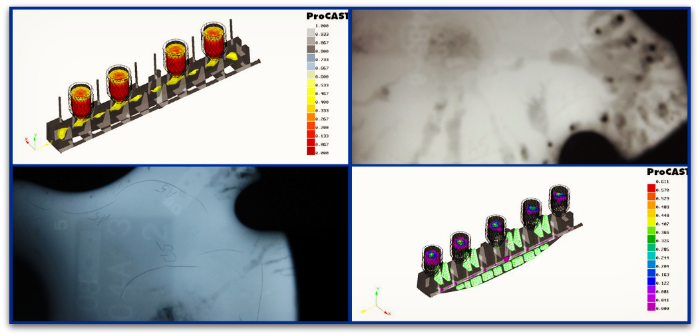 Ultrasonic Testing (UT) – Ultrasonic testing relies on the transmission of high frequency sound waves into metal for the purpose of detecting imperfections or changes in material properties. If you require a non-destructive diagnostic test for a particular part, our experienced UT technicians are available to give you the answers you need. If you are working with a reliability group that requires testing results or have other testing needs, please contact us today.
Electric Arc Discharge Machine (EDM) – Our EDM has the ability to cut through your casting without thermally damaging it. The process involves grounding your casting so that electricity can flow through it, introducing coolant, and then striking an arc with a 1,000-amp discharge current. The result is the ability to cut EDM cores up to two inches in diameter. If you need a metallurgical sample to check the microstructure, do a spectrographic analysis, or for any other reason, please contact us.