AMSCO Wear Products… our name has meant "The American Manganese Steel Company" since 1906. Since then, AMSCO's foundries have produced a greater volume of wear-resistant castings than any other organization in the world. Our AMSCO trademark for ferrous castings has been in continuous use since 1915.
In recent decades AMSCO Wear Products Inc. has built on our extensive technology and market knowledge base to provide exceptionally high quality, wear-resistant steel castings made by our partner foundries located in North America and throughout the world. Our world class affiliates have manufacturing facilities and technical expertise that are second to none. Together with our manufacturing partners, we are constantly enhancing the quality and cost effectiveness of the castings we provide.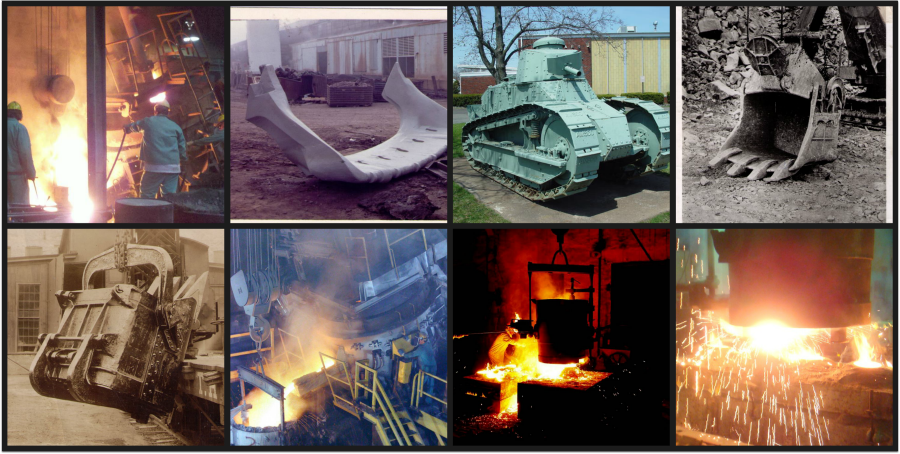 AMSCO Wear Products maintains a multi-million-dollar inventory of finished steel castings in strategically-located warehouses around the U.S. When a customer gives us a commitment, we are ready to hold customized castings in our inventory in order to provide off-the-shelf deliveries.
AMSCO has a tradition of innovation—we are always ready to design and provide new castings for specific applications.
Recent examples include:
Complete redesign of roof castings in a shredder to significantly increase operating efficiency.
Innovative redesign of dragline bucket rigging hardware.
Continuing development of new shredder hammer designs to meet
specific customer requirements.
Creative grate designs that solve long-standing operational problems.
Redesign of shredder cutter bars and intake spreader bars to improve
machine performance.
Redesign of shredder reject doors to extend life and to avoid
warping in service.