Higher Production. Longer Life. Maintenance Friendly.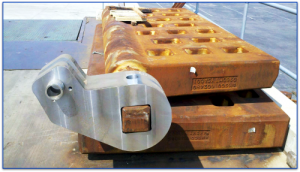 Do these sound like characteristics you'd like your machines to have? If so, our engineered solutions are a service you should be interested in. Many OEM machines are designed to be the least expensive so as to make their purchase as attractive as possible. Unfortunately, quality is often the first thing compromised, resulting in machines that are difficult and expensive to maintain. Our services can help convert your machine into one that is designed to be not only more maintenance friendly but also more productive while extending its life. 
Front Wall Conversions: We have engineered many front wall conversions for older model machines. A front wall conversion can increase shredder performance and allows you to reduce the amount of maintenance your shredder requires.
Product Development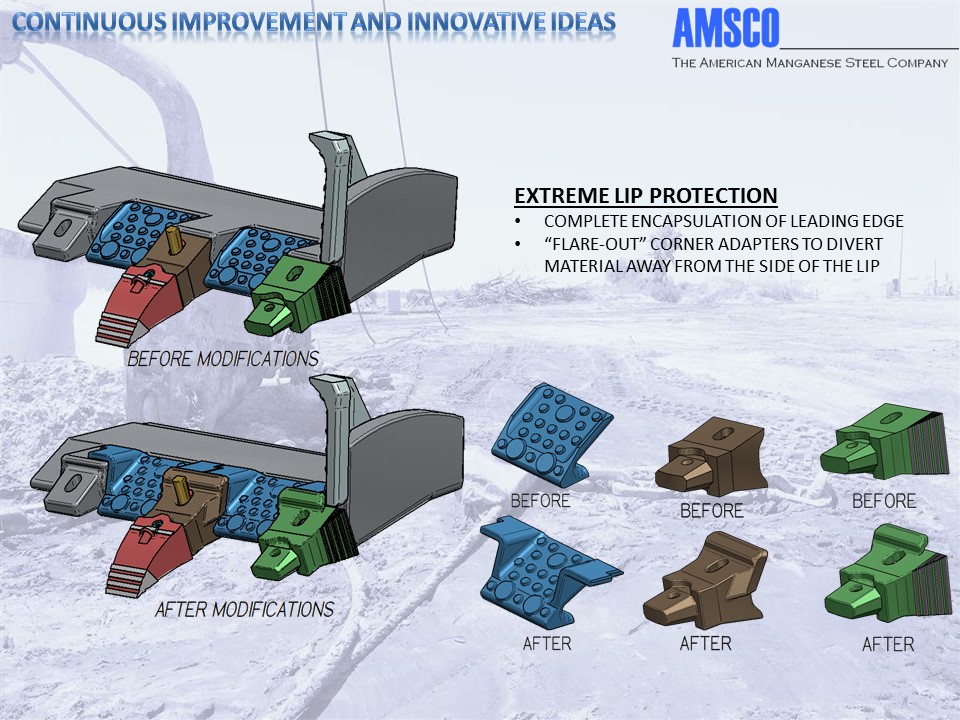 The role of AMSCO's Design Engineering is to conceive and give shape to new products and to use the concepts created by metallurgical and materials research. Our systems have the most up to date and advanced software available.
AMSCO specialists in materials and processing have generated a number of new product designs. These include the design of a new dipper tooth for the mining industry with greater wear life and greater resistance to breakage, and many new designs for shredder castings that increase wear life and decrease maintenance costs.
The ultimate objective of the AMSCO Engineering Department is to assist customers in developing products that meet their technological requirements and to ensure that these products can be manufactured cost effectively while at the same time meeting the most demanding specifications. Our confidence in accepting these challenges is justified by our record of successful innovation.